The Commonhold and Leasehold Reform Act 2002 provides a right for leaseholders to force the transfer of the landlord's management functions to a special company set up by them - the Right to Manage Company. The right was introduced, not just as a means of wresting control from bad or absent landlords but also to empower leaseholders, who generally hold the majority of value in the property, to take responsibility for the management of their block. This then allows the leaseholders to choose their own managing agent.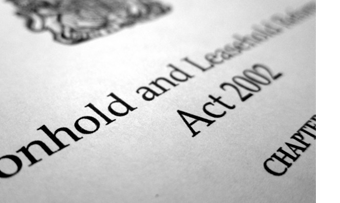 The process is relatively simple and the landlord's consent is not required nor is any order of court. There is no need for the leaseholders to prove mismanagement by the landlord; in fact, the right is available, whether the landlord's management has been good, bad, or indifferent.
The right to manage is only available to leaseholders of flats, not houses.
The right is exercised by the service of a particular legal notice on the landlord. After a set period of time, the management transfers to the Right to Manage Company which has been set up for the purpose. Once the right to manage has been acquired, the landlord is entitled to membership of the company.
Criteria for you to exercise your Right to Manage:
The right to manage may only be exercised by a right to manage company
The building must be self-contained and include at least two flats
At least 50% of the flat owners must want to go through the process
At least 2/3rds of the flat owners must have been granted original leases longer than 21 years
No more than 25% of the block may be used for non-residential use excluding car parks and common areas connected with the flats