Post Covid-19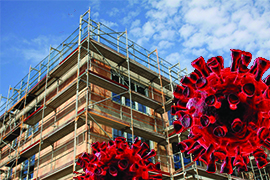 Post Covid-19 External Major Works – What options do we have?
At the beginning of the year, all managing agents found themselves in the familiar early year stage of final preparations and planning for major works during the summer months. Section 20's were in play, contractors lined up, demands were out (or about to go out) and provisional start dates set.
Right to Manage
The Commonhold and Leasehold Reform Act 2002 provides a right for leaseholders to force the transfer of the landlord's management functions to a special company set up by them - the Right to Manage Company. The right was introduced, not just as a means of wresting control from bad or absent landlords but also to empower leaseholders, who generally hold the majority of value in the property, to take responsibility for the management of their block. This then allows the leaseholders to choose their own managing agent.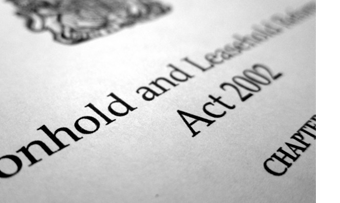 The process is relatively simple and the landlord's consent is not required nor is any order of court. There is no need for the leaseholders to prove mismanagement by the landlord; in fact, the right is available, whether the landlord's management has been good, bad, or indifferent.
The right to manage is only available to leaseholders of flats, not houses.
The right is exercised by the service of a particular legal notice on the landlord. After a set period of time, the management transfers to the Right to Manage Company which has been set up for the purpose. Once the right to manage has been acquired, the landlord is entitled to membership of the company.
Criteria for you to exercise your Right to Manage:
The right to manage may only be exercised by a right to manage company
The building must be self-contained and include at least two flats
At least 50% of the flat owners must want to go through the process
At least 2/3rds of the flat owners must have been granted original leases longer than 21 years
No more than 25% of the block may be used for non-residential use excluding car parks and common areas connected with the flats
Lease Extensions
The main reason for extending your lease is that once the remaining term of a lease drops below 80 years, the cost of an extension rises by what is called the 'marriage' value. This means the value of your lease is likely to start to decrease and the cost of extending it will increase significantly, so we always advise extending before the 80 year threshold is reached.

It is also important to consider that leases of a shorter duration, particularly with less than 60 years to run, can inhibit sales and re-mortgages as banks are often reluctant to lend against the shorter term leases.
The 1993 Leasehold Reform Act (as amended) provides for the right to be granted a new lease for a term of 90 years, plus the present unexpired term. The formal procedure is started by the service of the Tenant's Notice on the landlord and it then follows a prescribed route. This is the beginning of the formal process for acquiring the 90 year extension.
Lease extensions do not, however, need to follow the formal prescribed route and can be agreed on informally between landlord and tenant directly, although the tenant should expect to pick up the landlord's 'reasonable costs' associated with the process.
There is a substantial amount of work involved in a lease extension and Property Fusion is always happy to help you through the service with minimum hassle and cost.
If you would like an idea of how much your lease extension may cost or for more information, call us on 01273 917790.
History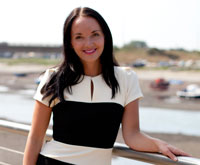 I am Lucy Dawe, Managing Director of Property Fusion and we are an independent block management company based in Shoreham and we manage blocks across the UK.
Property Fusion is the sister company of Lawton & Dawe Properties which is a residential lettings company. I launched these companies when I relocated here from Winchester 9 years ago and have worked in the property industry for the last 18 years. I have personally worked for independent agencies, corporate agencies and a housing association, so have seen this industry from all angles and struggled to agree with most of the business models managing agents seem to adopt so I decided to launch my own.
The reason I am telling you all of this is because for you to get to know Property Fusion I believe you need to understand where we started from so you can understand why when I say we are different to all other managing agents you stand a chance of believing me.
We are all about making sure the blocks we manage are well maintained. Our leaseholders feel that they have a personable company that they can approach and that they are kept in the loop with all planned maintenance. Nothing ground breaking; we just do what we say we are going to do. I know you have probably been told that before so we have some of our clients who are more than happy to act as a reference for us, if you would like to speak to one or more of them just ask.
As the Managing Director, I am incredibly lucky to have the team that I do. They are a fantastic group of individuals that share the same ethics and passion that I do for this business which is very rare to find and I value it immensely.
Block Management is all about being organised, knowledgeable and quick to act, you know that and we know that. We are not re-inventing the wheel here but we are doing it better than a lot of our competitors. Bold statement I know, and hopefully you have got a clearer view of my business so you can see why I feel confident to say it.
We would love the opportunity to be your managing agent, at the end of the day myself and my team are passionate about property and people, and having been around a long time in this industry know that this teamed with experience are traits that cannot be manufactured or brought.
If you would like further information you can contact me on 01273 917790 or by email to This email address is being protected from spambots. You need JavaScript enabled to view it..
Property Sales & Lettings
Property Fusion is proud to work alongside Lawton & Dawe Properties, an ARLA-registered residential property sales, letting and management company. Their ethos is; Managing Homes not Houses and this estate agency has excellent customer satisfaction. By using Lawton & Dawe Properties as your sales or letting agent,  this means there are no 'third' parties and communication is crystal clear between all parties. 
Lawton & Dawe offers its leaseholders Buy to Let advice and can facilitate residential letting and management of these properties.

You can call us on 01273 917790 or Lawton & Dawe Properties on 01273 917791.

See more on www.lawtonanddawe.co.uk
Buy To Let Advice - What they can do for you?
Research and find suitable properties for you, taking into account your financial objectives
Advise on market trends
Discuss portfolio strategies
Secure good returns on short and long term investments
Oversee portfolio management
View properties prior to purchase, to advise on rental value and on work needed prior to letting
Recommend reputable financial advisors with whom we have solid and proven relationships
Subcategories